Skip to Content
mail_outline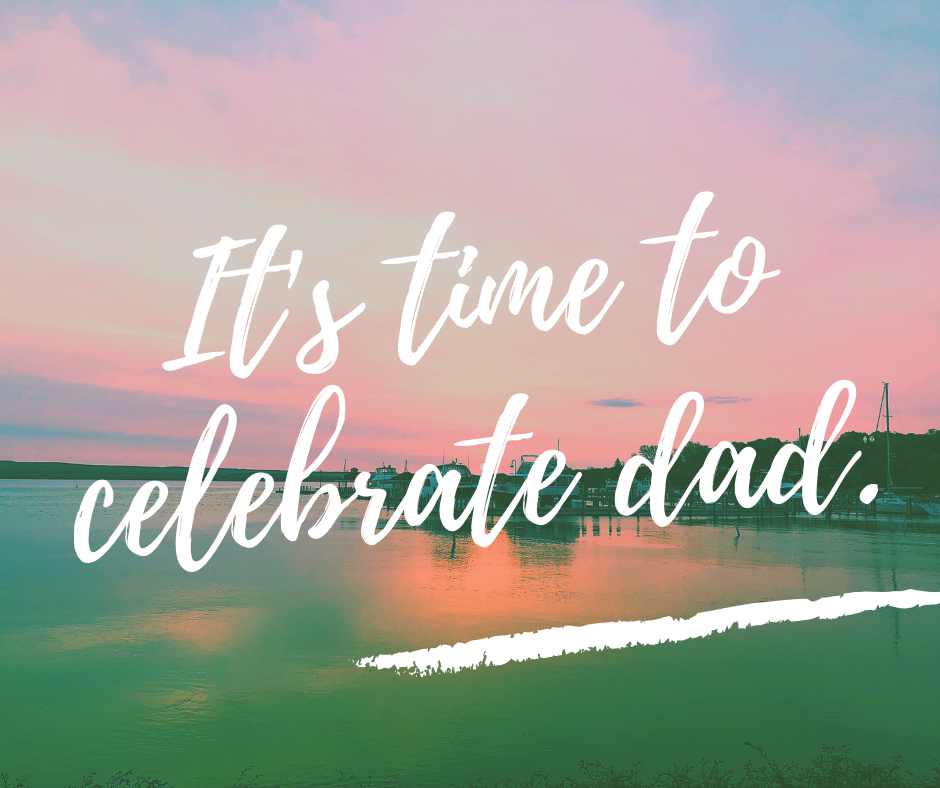 A FAMILY THING SINCE 1961: CELEBRATING FATHER'S DAY
For Father's Day this year, we are sharing several of our multi-generational employees, who continue to carry on the tradition of hospitality and excellence in northern Michigan, with many following in their father's footsteps!
First, meet Vickey & John. John has been with Stafford's since 1988, holding a variety of positions, including Santa! His daughter Vickey has been with the company since 2009 and is the Property Manager at Stafford's Crooked River Lodge & Suites.
"I enjoy working with Dad because he teaches me something every single day. And, he supports me with all my endeavors since I was a kid. He's the one who introduced me to Stafford's many, many years ago," Vickey says.
Next, we'd like you to meet Gabe and Butch. Butch is a partner with Stafford's and has been working with us since he was 14 years old. His son Gabe has been by his side for many years and most recently more involved.
"I like working with my dad because it's the best way to spend time with him in the summer and I enjoy working parties with him. Seeing my dad work throughout the company is what encouraged me to float around between properties and try my hand at different job titles," Gabe notes.
In addition to working, these two share a common passion now – RUNNING! Why?
"I started running because of my dad! He was training for a 10k in Stafford's Top of Michigan Race and I wanted to run with him. After doing that, I found out how much I enjoyed running and doing races with him."
They both just completed the 4th Annual Top of Michigan Stafford's Community Marathon on Memorial Weekend, both taking a rank in the Half Marathon.
At the young age of 15, Reese is a third-generation family member working for our company. His grandfather, Dudley Marvin (President of Stafford's Hospitality), and his father, David Marvin (Vice President of Stafford's Hospitality) have both grown up with the business.
Reese had this to say about working with his father:
"Some may say that working with your dad is weird or not fun. For my case though, I like working with my dad. I work as a bellman at the Perry Hotel and my dad works in the Corporate offices. Even though I don't see him very much at work because we have very different jobs, it's still fun! He gives me a rides to work and he knows what I am doing in my job, so if I need help, I can ask and he knows how to fix it."
David notes much of the similar about working with his dad, Dudley.
"Working with dad – he's my toughest boss and my biggest cheerleader," David says. "He never is afraid to tell me If I am on the right track, or heading in the wrong direction. He leads with class, and is a role model for so many generations including myself. There is one downside, we never seem to turn "work off". That drives my mother crazy- especially at Christmas dinner! Even with that though, I wouldn't trade it for the world."
Drew Smith, a third generation in the Smith family, has spent most of his life at Stafford's. From growing up in the business, to coming and going during his college years, he is back at Stafford's Perry Hotel as a hotel supervisor. Here's what Drew had to say about working with his father and grandfather:
"I am blessed to work with my father and grandfather. The thing that I enjoy the most is that we collectively work together to create places that other families can enjoy and create memories of their own. Also, carrying on the tradition of treating our team members like family members is something that I take very seriously, which was a lesson that I learned from both of them."
Drew's father, Reginald, is Stafford Smith's eldest son and is currently the Vice President of Hotels for Stafford's. When we asked Reg what he enjoyed most about working with his father, he noted the following:
"I am privileged to have grown up in our family business and share the commitment to excellence in hospitality that my dad instilled in me, with my son."
Happy Father's Day to all you hard-working dad's out there, especially those who work for us!
Read Other Posts