Skip to Content
mail_outline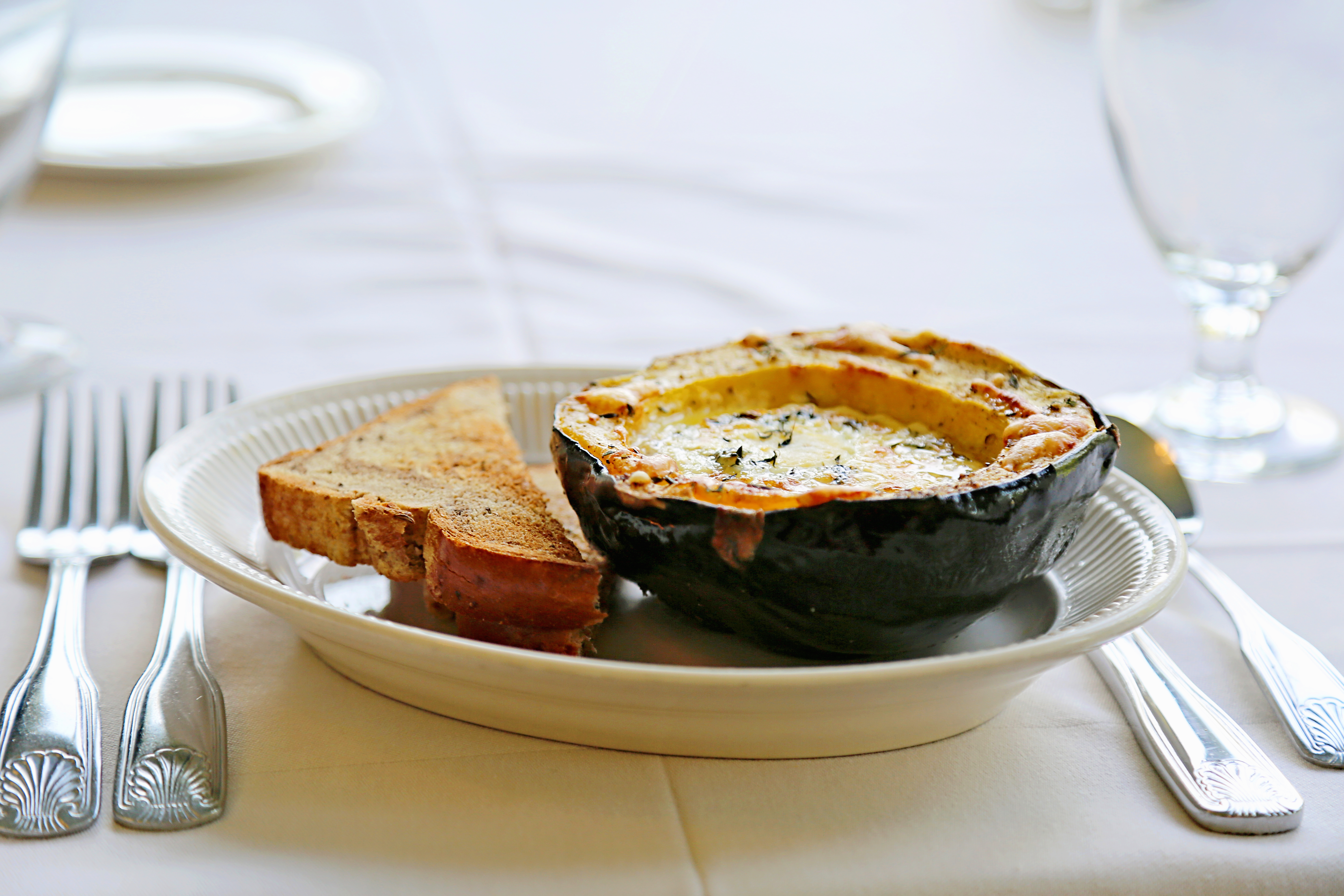 FALL HARVEST RECIPE
A comfortable fall recipe from our kitchen to yours.
Ingredients
1 Acorn Squash
2 TBS Butter
2 Eggs
2 TBS Heavy Cream
2 TBS Shredded Gruyere cheese
Thyme as needed
2 Eggs
2 Pieces of Toast
1 Acorn Squash (halved, seeds removed)
Olive oil, salt, pepper as needed
Directions
Begin by preheating the oven to 400°F.
Rub halved and seeded Acorn squash with olive oil, salt and pepper
Place on a baking sheet and roast until tender
Place one teaspoon of butter in each half of squash
Crack one egg into the center of each half of acorn squash
Add 1 tablespoon of cream onto each egg
Sprinkle with gruyere cheese and fresh thyme
Return to the oven for 7 to 10 minutes until egg is cooked to your desired likeness
Serve immediately with toast
Enjoy!
Read Other Posts