Skip to Content
mail_outline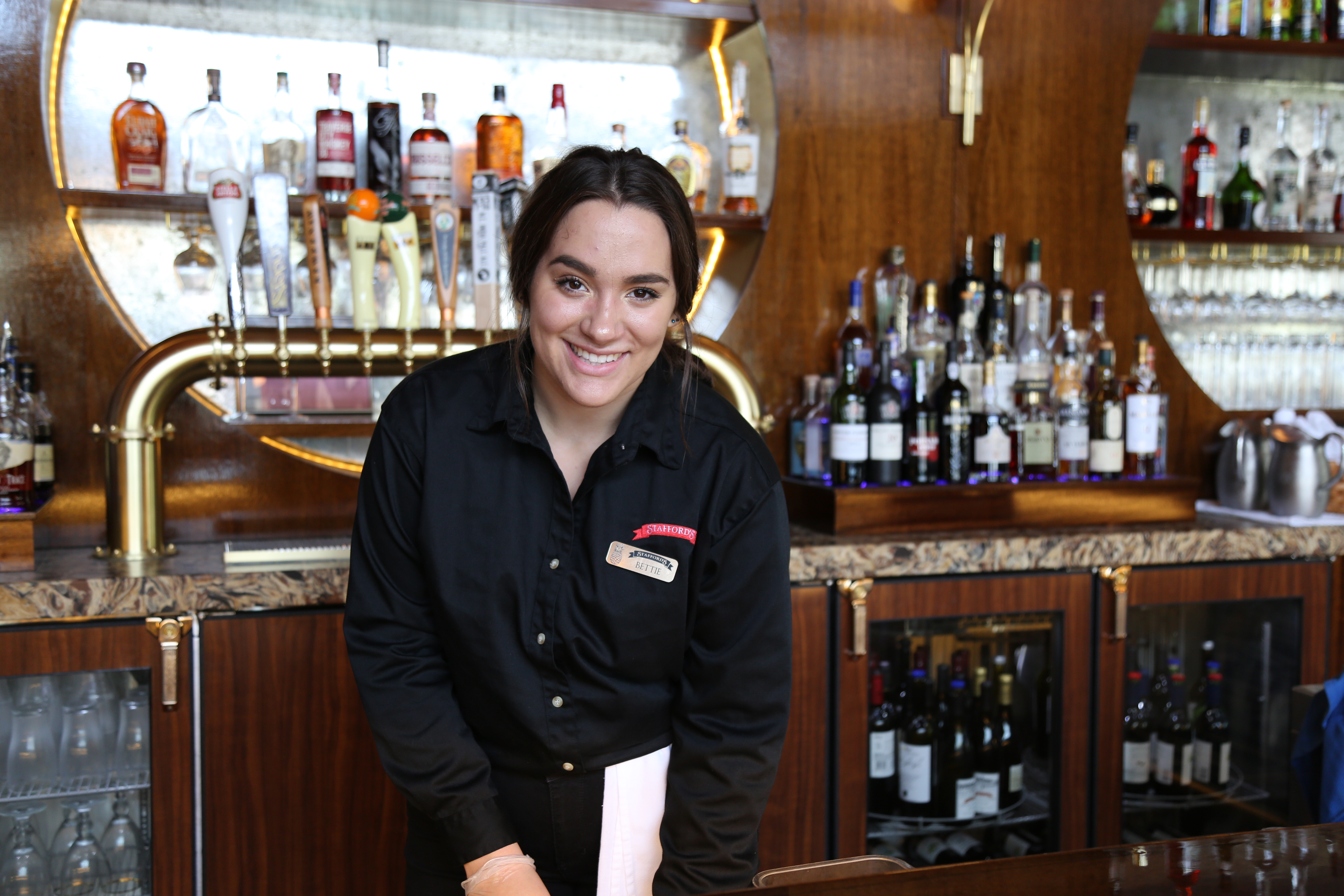 LEAD, LEARN, INSPIRE: 2021 HOSPITALITY INTERNSHIPS NOW ACCEPTING RESUMES
At Stafford's, our number one goal is to take care of our guests. Our internships offer real-time, hands-on experience in many departments. You will learn many skills from our seasoned managers and team including communication, problem solving, managing, accountability and leadership. And, you will have fun! The hospitality industry is an exciting and fast-paced work environment. Our Summer 2021 positions are listed below.
Hospitality Restaurant Management/Food & Beverage Internships

Available at Stafford's Pier Restaurant, Stafford's Weathervane Restaurant, Stafford's Perry Hotel, Stafford's Bay View Inn
Food & Beverage Management Job Responsibilities

As a Restaurant Manager Intern, you will learn a lot about Stafford's Hospitality and the hospitality industry throughout your summer internship.
The intern is required to work shifts in all food & beverage departments as necessary
It is the responsibility of the intern to bring a positive attitude and willingness to learn
The intern will gain valuable experience in the following departments:

Dining Room Supervision
Host/Bartending Functions
Food Service and Event Planning
Kitchen/Culinary in all outlets (if applicable)
Attend weekly food & beverage meetings

Help plan and learn appropriate staffing levels
Help supervise and make hands-on decisions
Oversee special requests from guests and proper follow-through
Handle guest complaints as appropriate
Work M.O.D. shifts as necessary once trained
Other duties as assigned
---
Hotel/Front Desk Management Intern

Available at Stafford's Bay View Inn & Stafford's Perry Hotel
Job Responsibilities
Spend time assisting the housekeeping department in cleaning guest rooms and becoming familiar with the guest rooms and hotel property
While at the Front Desk (or any other Stafford's Department) the #1 priority is guest services
Assist with checking guests in and out of the hotel
Take lodging reservations, along with answering any other questions about our other two lodging facilities
Assist with concierge or guest service related inquiries such as guest room supplies, making dining reservations, directions to local establishments, etc.
Assist Food and Beverage Department as needed

(including our other two locations)
Handle guest requests and demands as appropriate
Other duties as assigned
---
Culinary Intern

Available at Stafford's Hospitality with our Corporate Executive Chef
Job Responsibilities
Understand and practice proper food handling techniques and sanitation practices at all times
Learn and comply with the specific supervisor's and properties' uniform, attendance and management policies and practices
Your mise en place is your own responsibility no-one else's. Properly prepared, in proper quantity, and of proper quality, handled, labeled, dated and properly stored by you
Possess fundamental culinary knife skills, knowledge of basic preparation and cooking techniques, proper use of kitchen equipment, and/or an aptitude and willingness to learn
This is a learning opportunity; be prepared to perform different jobs that include a variety of tasks in a variety of environments, with the goal of not only learning different skills but also gaining a better understanding of the interaction of many different properties
Be willing to be relocated in different roles and at different properties during your employment
Be prepared to perform any task that is required of you by that properties culinary supervisor or superiors to the best of your ability
Various job roles will change throughout the internship to focus on commissary production, a la carte line preparation and production, banquet preparation and production and buffet preparation, production and service, as well as administrative roles of the Chef
Other duties as assigned
---
Stafford's Hospitality Intern Requirements & Qualifications (applies to all internships)
Ability to work long hours and be flexible with scheduling
Strong interpersonal communication skills
Ability to work under pressure
A computer background is beneficial
Must be able to work through the duration of the summer months
Must possess a high level of self-discipline, persistence and patience
Must be able to recognize and solve problems
Ability to motivate, improve teamwork and raise morale among employees often engaged in difficult challenging and stressful work
Housing available for internships. More information available upon request.
Interested in these positions? Send us your cover letter and resume.
Read Other Posts