Skip to Content
mail_outline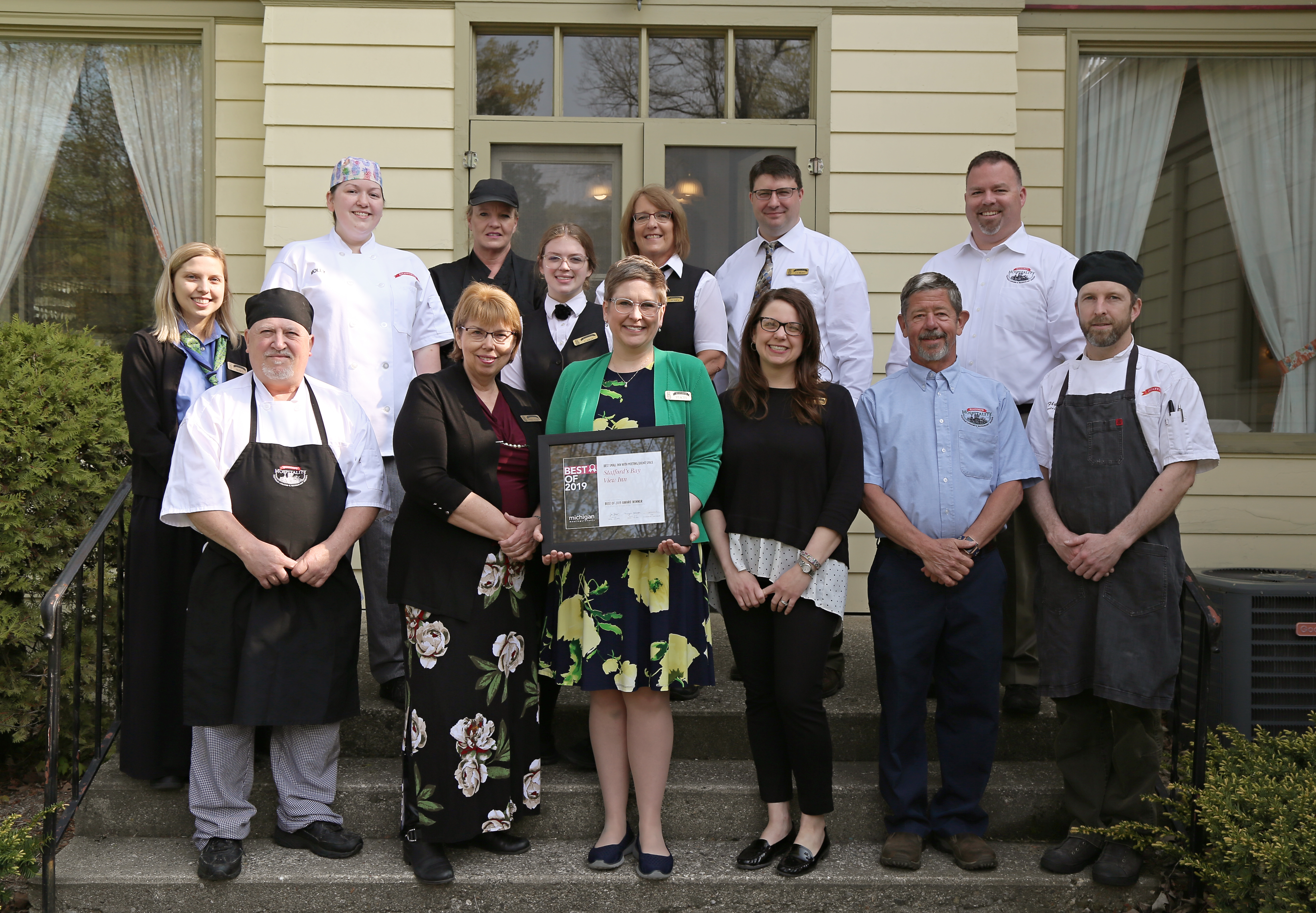 STAFFORD'S BAY VIEW INN: NAMED BEST SMALL INN FOR MEETING SPACE
We are pleased to announce that Stafford's Bay View Inn has been named the 2019 Best Small Inn with Meeting & Event Space, by the readers of Michigan Meetings + Events Magazine. Michigan Meetings + Events Magazine honored the winners and runner-ups on May 22 in Grand Rapids, MI.
"The green scene is alive and well at the Inn,"

says Angie Whitener, Director of Sales.

"Many of our groups are taking our duty to Mother Earth seriously—and it's refreshing. Gone are the days of bottled water, paper at meetings and overly lavish food displays. Now we are seeing water bottle filling stations, paper communication turned electronic and locally sourced food served for meetings and events.
"At our award-winning facility, guests and meeting attendees take advantage of outdoor offerings between meetings or as group activities. Options include everything from snowshoeing, snowmobiling and river rafting to winery tours to Lake Michigan fishing on a charter boat and Petoskey Stone hunts along the waterfront. Our Sales Team can set up team-building programs that involve a ropes course and "zip-line fun!"
Founder Stafford Smith first visited the inn in 1957. It's the oldest summer hotel (1886) north of Grand Rapids. The Howard Room can accommodate 80-130 guests and includes a built-in dance floor.

Learn more about our meeting spaces at Stafford's Bay View Inn.
Read Other Posts
You can give the gift of the Stafford's experience in two ways. Stafford's Gift Cards are prepared by the front desk at the Perry Hotel and sent by mail to the address you provide for your recipient.
E-Gift Cards are electronically generated and sent instantly to your recipient's email address.