Skip to Content
mail_outline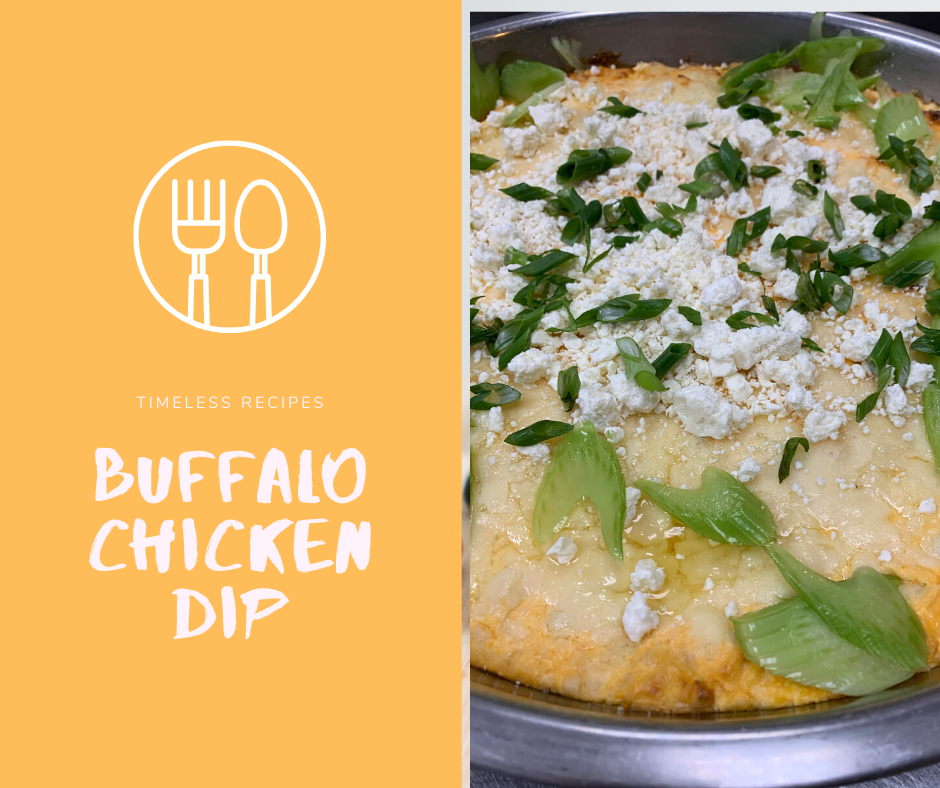 CHEF DJ'S RECIPE BOX: BUFFALO CHICKEN DIP
Buffalo Chicken Dip – Yield: 1 qt.
Ingredients
12 oz Cream Cheese
5.7 oz Garlic Herb Boursin (one piece)
4 oz Sour Cream
16 oz Chicken, Smoked and Pulled or Grilled and Diced
4 oz Buffalo Sauce
1 T Tabasco
1 t Kosher Salt
1/2 t Black Pepper
Topping
2 oz White Cheddar, Grated
1 oz Parmesan, Grated
Garnish
1 ea Scallion, Bias Cut
½ c Blue Cheese, Crumbled
For Dipping
As Needed Celery Sticks
As Needed Tortilla Chips
Directions
Combine all ingredients cold and fold together.
Spread evenly into a casserole or baking dish.
Top with grated Cheddar and Parmesan.
Bake at 325 until hot and bubbly around the edges.
Garnish on top with Scallions and Blue Cheese Crumbles.
Serve with Celery and Tortilla Chips for dipping.
Enjoy!
Read Other Posts